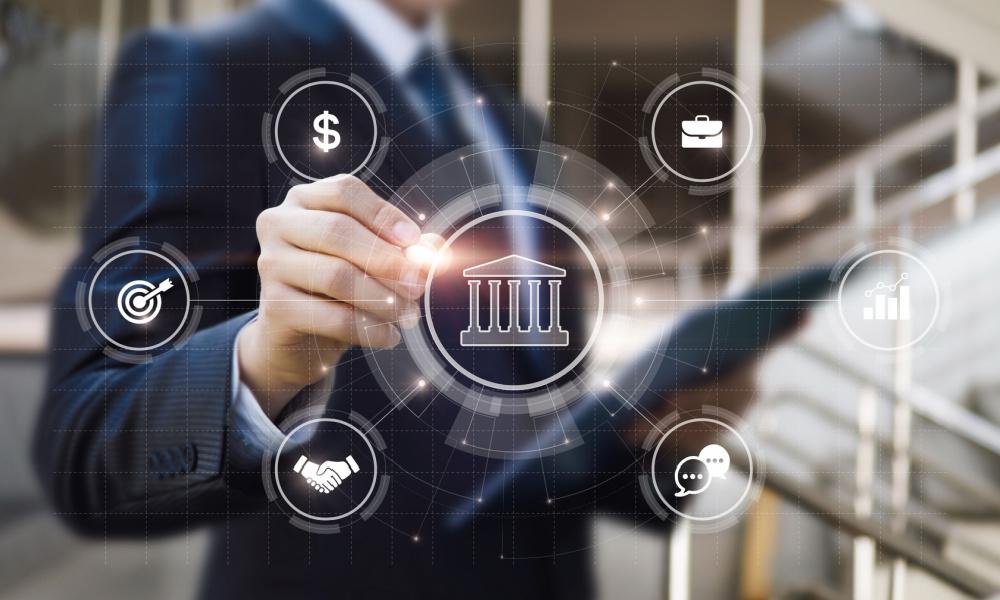 Merchant services is one of the hottest industries in the country. Merchant services can surely be lucrative, but one of the first things that you will need to learn about merchant services is that there are a variety of services that fall under the umbrella of being in merchant services. One of those is payment processing. If you want to achieve a higher income, more streams of revenue, and a better relationship with your merchant clients, then one of the questions that you may be considering is: how to become a payment processor?
A payment processor is one of the most essential roles in the payments process. However, becoming a payment processor is somewhat difficult if you don't know the proper steps and the benefits of becoming a payment processor. If you're ready to become a payment processor, but don't know where to start, then this guide will give you valuable insight that will show you how to enjoy the benefits of becoming a payment processor while also being aware of the potential drawbacks.
One of the reasons that so many merchant services providers flock towards becoming a payment processor is that it does come with a number of benefits that make it absolutely the right choice for some. In order to make the decision for yourself whether you want to become a credit card processor you need to get to know the benefits of being a payment processing company a bit more. Here are some of the most well-known benefits of becoming a payment processor for merchants and businesses.
Revenue Streams
Most people that want to branch out to being a payment processor and create a more robust product offering are doing so because they want to diversify and expand their income streams. When you are a payment processor, you will be making money from payment processing in a variety of ways. This can help to reduce the risk involved in being in business and make it more feasible to have success in merchant services. While there is undoubtedly more responsibility and some more work involved to get things going, you can certainly experience improved and more stable income as a result of becoming a payment service provider.
More Control
One of the best aspects of running your business as a payment processor is that when you are a payment processing company, you have more control over the entire process. This means from the underwriting to the actual payment processing, your business will be involved. While some see more work in this arrangement, others see an increased opportunity to optimize and improve the process in a way that most directly benefits your business model. You'll be able to evaluate risk and other factors in the way that you see fit and place importance on the factors that you think are important. While this does increase liability and put more of the burden on your business, it also could allow you to explore opportunities that you might not have been able to before and have real influence on the industry.
Streamlined Support
As a merchant services reseller, there are some benefits such as being able to outsource customer support. However, there comes a point where each professional must decide whether this is a benefit or a liability. Outsourced customer support or the act of passing on your customer to another company for tech support can feel bloated and inefficient. When you are a payment service provider, you will have more freedom to handle customer support on your own. This can mean that your customer support is a better experience overall. It will mean faster service times, more direct communication, and increased trust between you and your customer. This all leads to greater customer loyalty and overall a better business outlook.
Steps to Becoming a Payments Processor
Though the concept of becoming a payment processor is somewhat easy to understand, the process does take time and effort if you want to have success. Here are the most important steps that you need to take if you want to start a payment processing company.
Registration/Paperwork
Perhaps the most important step is a good foundation. For a payment processing company, this often means registering with the proper authorities and making sure that you have all necessary paperwork in order. Be sure to do this before anything else, as it could leave you open to liability down the road.
Hire Staff/Facilities
The next thing you will have to do is build the infrastructure of your team and company. For payment processors, this means hiring staff and renting facilities that will house your business and carry out business functions for you.
Build Workflow
Now that you have all the permanent aspects in place for your business, it's time to build the wireframe of your processes and workflow so that your business and employees understand how the business works.
Market Services
When you have everything set up, you can begin to get clients and market your services to anyone that can benefit from them. You will also build selling and commission programs to attract agents. This creates a funnel of clients and sets up your business for success into the future.
Become a payment service provider today and take your business to the next level. If you are a sales-oriented individual with vast experience in the world of payment processing or you are a driven and motivated professional looking for a new challenge, the North ISO agent program might be a great fit for you. With the highest paying commission structure in the industry, superior products, and sales support, our program will see to it that you are rewarded for your efforts.
For anyone with a sales background or a passion for the payments industry, North is the ideal partnership. There are dozens of reasons to become a sales partner with North, but don't just take our word for it. Here are some of the top reasons that we were given when we asked our ISO agent participants why they chose us and why they continue to work with our highly lucrative program.
Sales Partner Portal
With our industry leading partner portal, you'll have access to online enrollment, training sessions, marketing materials, and you'll always be ahead of the game with the latest news and promotions.
Alerts
Stay up-to-date on merchant issues and their resolutions via automated emails and text messages that include a detailed ticket number describing what the merchant's concern was and how it was resolved.
With our program, you'll be able to market under your own brand, without paying costly fees! Your brand will be seen on the partner portal, marketing communications, merchant statements, and more.
Free Equipment for Your Merchants
Selling businesses on a new processing plan is much easier when you are able to effortlessly jump over the hurdle of the cost of the equipment. With this program, you can offer your clients free equipment that they will need for their processing provider change. This lowers the barrier to switching and creates a higher conversion rate for you.
Lifetime Passive Income
You will recieve 50–70% of residual income based on the pay structure you select. You will share income on every available revenue stream. With North, you get a True Interchange Revenue Split. Unlike other ISO agent programs, there is no basis points off the top for BIN sponsorship or for what they call hidden losses. Our sales partners earn more residual income with our 50/50 partner program than you would with our competition who claim to offer a higher percentage because thier interchange cost (buy rate) is higher.
$20K Performance Bonus
We offer a performance-based fast start bonus that is payable for anyone that onboards more than the standard threshold of clients in the first 4 months. This program is designed to reward those experienced sales members that join our team and quickly learn how to sell this product. The bonus can reach up to $20,000, making it one of the most lucrative and competitive in the industry.
Profitability Based Bonuses
We will look at how much profit is generated on the account after they have been processing for one month and you earn 14 times of the total profit. Example: If we retain $100 in residuals in that month, the bonus would be 14 x $100 or $1,400. You would have already been paid $600, so we would pay you an additional $800 on that account. This bonus is capped at a max of $10,000 per merchant per location. With our dual pricing program it is easier than ever to earn huge bonuses with a 14x profitability bonus. This dual pricing model enables you to maximize your bonus at $10,000 on almost every merchant processing over $90k.
Dual Pricing Program
When you are selling merchant services, one of the best assets of any partner program is more rewards and incentive programs that save your client money. The Edge dual pricing program is one of the hottest new commodities in credit card processing, as it is designed to save the client thousands of dollars in credit card processing cost, instead passing on the fee to the consumer in a way that isn't damaging to their own conversion rate and revenue. We offer this program to our clients and make it easy to understand and present for our sales partners.
Medical Benefits
With some sales jobs, you don't even have the option for medical coverage. With the North ISO agent program, you'll have the resources that you need to provide healthcare coverage to you and your family at an affordable rate. We take care of our own, and when you are in our program you will have access to these benefits.
Grow Your Merchant Services ISO with White-Label Payment Solutions
As an independent sales organization (ISO), you can upgrade your business by providing merchant processing services under your own brand. You may dismiss the idea at first, probably thinking that you don't have the infrastructure or expertise to set up your own payment processing company. However, with white label payment processing, all you really need is a good ISO partner.
How a White Label ISO Program Works
To offer payment processing services under your own brand, your ISO partner will provide you with an online application page that doesn't identify their company. This "white label" solution is ready for your brand and includes your logo, colors, and contact information, so your merchants only identify the payment solutions with your company. It eliminates any confusion among your merchant customers about who their service provider and primary contact should be. Your brand is the only thing the merchant will see on your website, merchant portal, and marketing materials.
Your payments ISO partner becomes a silent partner, providing technology, payments functionality, and services. This puts you in more control, allowing you to deliver seamless, consistent customer experiences in all interactions – and enhance your brand's reputation. With this white label payment solution, you won't need to overcome negative perceptions a prospect may have about the company your working with. This is because you are creating a unique customer experience. Better still, you don't have to fall in line with another company's existing customer experience.
Once you start providing white label payment services, you will also find that you build stronger, longer lasting relationships with your merchants. They'll begin to view you as a payments expert and an expert in the other solutions you provide. You may even find you are able to grow your customer base, as merchants in every vertical or niche can benefit from accepting payments, enabling you to market to more types of businesses.
Remember: white label payment processing enables you to earn huge residual income.
Our White Label Program Will Save You Thousands in Fees
Put your brand on merchant statements and applications — build your brand with your sub-agents and merchants. Full white label payment solution with your logo and branding on applications, statements, online enrollment, merchant and partner portals.
We at North have an awesome white label solution. There is no huge package of documents for you to fill out, no approval process by Visa and Mastercard and the sponsor banks, and best of all no annual dues. Here are some details on the "White Label ISO" program:
Roughly 4–5 weeks to fully set up once we get the signed license document back.
Executed addendum from you saying it's OK for us to use your brand too.
This program can run on our standard schedule A's with bonus and free equipment and has no other obligations. from you other than the standard agent agreement.
When we set up the DBA you will have access to EPX/BMO Harris for submitting merchants under your brand.
What do we brand?
Paper Applications
Online Applications (Simplified Enrollment)
Partner.PaymentsHub for your back office.
PaymentsHub for your merchants — It's generic when your merchant logs in and then show your brand once inside.
Merchant Support Email — TMS (ticket management system) which emails you and your merchant each time we speak with your merchant and shows the proper brand in the notice and as the from address on the email.
Merchant Support Phone — Our call centers answer with a generic "merchant services" then once they have the MID identified, they represent your brand.
Deployment Packages — Generic boxes and welcome docs inside with proper brand.
What we need:
A letter authorizing EPX to register your DBA on your company letterhead.
A high resolution image of your company logo.
A certificate of good standing from the state you are registered in. It may not be called a certificate of 'good standing' in some states.
The ISO Branding request form.
10 Things Your ISO Partner Should Provide
Merchant services such as POS systems and credit card processing are an invaluable part of any retail business, and as such the job of a merchant service company is critical. The role that the merchant services agents of these companies play is just as important, as they are the intermediaries that make all of these deals work. If you are a merchant services agent, you are going to need a partner company that is on your side, or else you are not setting yourself up for success, and you are bound to disappoint your customers as well.
As a merchant services sales rep, you're running a business, so it's actually your responsibility to make sure that you have everything that you need to get the job done. Part of that responsibility encompasses choosing a merchant services company that you would be proud to be partners with. In business, relationships are everything, and you need to choose the kind of relationship that will benefit all parties involved, or else it won't be sustainable. Because of this, it is important to "shop around" and make sure that you have carefully examined the terms that you will be working with.
Not all companies will be worth it because they may be trying to get you to push a shoddy product or to try to sell way above market price, so you must choose carefully. There are a few key things that you should keep an eye out for that will indicate a promising choice, and ideally the company that you choose as your partner should exhibit all of these traits and provide you with all of these resources. Let's take a look at them closely to get a better idea of what your business will require:
1) A Win-Win Partnership
Of course, a business (even yours) will always act in its own self-interest, so agreements will often be skewed at least slightly in the favor of the merchant service company that you're working with. The point is to carefully review the terms and make sure that they are at least fair before you go ahead and sign up. It may seem like overkill, but you might even want to hire a specialized lawyer to look over the paperwork if you feel like you might miss something or if you're not totally sure what you're getting into. At any rate, make sure you have an exact idea of what the terms are before you get started or it may come back to haunt you later. As "the little guy," you have a lot more to lose when things go wrong.
Here are a few things you're going to want to keep in mind when you're looking over your agreement:
- You shouldn't be liable for your merchant's losses or chargebacks.
Make sure that this is stated plainly in black and white. You shouldn't have to bear any of the risk of the merchants and should be held blameless in the event of losses. You also shouldn't have to pay for any chargebacks that the merchant experiences.
- Your revenue sharing model should be balanced.
This is especially true when it comes to your residuals. Make sure that you have a fair amount coming to you for every sale. You do all of the heavy lifting to get the lead, so you deserve a cut of the profits for as long as that customer pays.
- Don't let them force you into exclusivity.
Don't allow yourself to be seduced by a single company because you never know how things are going to turn out, especially if you're new to the business. Relationships can fall apart, or you might notice better deals with new companies as you work. Never paint yourself into a corner and sign any kind of exclusivity agreement.
- Make sure that you get what you're entitled to, even after a contract ends.
Part of what makes merchant services so lucrative is that you will have access to residual income streams even long after your initial sale. As the sales agent who established that lead, you are entitled to the residuals from the merchants that you have sold to. It doesn't matter if your contract with the merchant services company expires or is severed in some other way, you must be able to still receive that income for the life of the merchant's account. More importantly, you should be able to sell these residual streams as well, or secure loans against them.
- Make sure that you can move your merchants to another processor in the event that you are not paid.
Normally, payment processors aren't going to want you to take the leads you gave them and then switch them to another processor, but you may have to do this to protect your asset. This may take some negotiation, but you're going to want to establish that if the merchant services company fails to pay you your residuals from a given merchant, that you can switch the merchant to another service provider.
This is not a completely exhaustive list, which is why you will want to check with a lawyer if you can. Speaking of lawyers, make sure that your contract specifies that you can recover attorney's fees in the even of a lawsuit.
2) A Price Model That Works
Selling merchant services is a line of work with a huge potential for both active and passive income. As you might expect, this means that you're certainly not the only merchant services agent out there and that you have tons of competition. Though it is always best to not attempt to compete on price, and to focus on value creation for your customer, you won't get very far if your prices are too high.
Try to negotiate to get the best deal with the payment processor or else you are going to have a hard time selling your wares. The fees for your merchant can really add up, so make sure that you are passing on the savings. In the long run, the better deal your clients get, the better your residuals are likely to be. Remember that you are helping your merchants to stay in business.
Perform your due diligence and make all the calculations before you determine if a deal is worth it or not.
3) Multiple Payment Processors
Your merchant service partner ideally should allow your merchant to use many different payment processing services. The more options, the better, because there's nothing worse than losing a
potential lead simply because they want to use their current processor. Whatever POS system that you are selling, it should be flexible and allow for many different processors and payment methods.
4) Good Customer Service
Customers are the heart of your business, and without them, you can't hope to thrive. Ideally, since so much of your business is based on residuals, you want to acquire customers that you can serve over the long-term. One of the things that will absolutely kill customer retention is bad technical support and customer service. You may be doing the best you can to solve your client's problems, but if the merchant services company can't hold up their end of the bargain when it comes to customer support, it is like you have wasted all of your efforts.
Makes sure to ask lots of questions before you sign a contract and do plenty of research about the company, because you are ultimately putting your valuable merchant connections into their hands. Take a few of these factors into consideration:
- The size of their customer support department.
What kind of investment, in terms of labor, do they make in the realm of customer support? If you or your clients call to fix some technical issues, how long will you have to wait before you can talk to a human being?
- The quality of the customer support.
Are the people on the other end of the line well-trained? Do they actually successful solve your clients' problems in a timely manner, or do they seem under-trained and clueless? Do novel problems that don't follow their script make them confused?
- The hours of their customer support lines.
Do their customer support call centers have decent hours? Ideally, they would be available around the clock, though this isn't always realistic, of course. Another thing you will want to consider is what happens if a client calls and it is after-hours.
- Whether they do out-calls.
Is the merchant service company willing to send tech support technicians out to your merchant's location? Many times, this can actually be faster and easier for your merchant than their having sit there on the line with a remote technician, especially if the problem is hardware-related.
- What is the training like?
What kind of help does the merchant service provider give to your client to get them up and running? Do they offer training material? Do representatives from the company go on-site to show them?
- Are you informed about customer service issues or kept in the dark?
At the very least, you should get a call or some form of notification when your merchant is having technical trouble. Even better, it would be great if they provide you with a way to remotely access all of your client's trouble tickets.
Remember all of these factors when you are choosing a good partner company. It can mean a lot when it comes to customer retention. The thing is, it may be hard to determine some of these things—like, for example, the exact quality of their customer service team—until you are actively working with them. This is why it is so important to never sign an exclusivity deal with any one company when you are first starting out, as there are always going to be a few unknowns that you can't quite fathom until you're out there helping your merchants to succeed.
5) Upsells That Actually Provide Value
A large percentage of the income that you will be making will come in the form of upells because it's simply easier to sell to an existing customer than it is to sell to a potential one. This is a classic example of the "foot in the door" technique, and you will find that you will be using it a lot.
Upselling can be a great source of income for you, but what about your customer? These are going to be long-term relationships for you, so you don't want to rip your clients off by selling them useless services that they don't need. This is why you want your partner to offer genuinely high-quality products that you can upsell to your clients. For example, if you sold a POS system to a merchant, and you learn from your regular communications with him that he is in need of liquid cash, you might be able to make a decent profit if your merchant services partner also allows you to sell short-term merchant loans.
Sometimes clients aren't going to want to pay for hardware upfront, especially if they are going to be paying a substantial monthly fee. A similar evolution has happened in other subscription-based electronics industries, such as the cell phone industry, where the customer receives the hardware for free or at a huge discount, but pays a service fee for its use. Nowadays, the POS industry is leaning in this direction, so don't be surprised if your clients don't expect to pay anything upfront.
In order to cater to this demand, make sure that your merchant services company offers a free terminal deal, even if they have other options that require paying for hardware. As time goes on, you may find that there will be more and more of an expectation in the market for free credit card terminals, so be prepared. If the merchant services offer all-inclusive package deals that will get the client started for absolutely no upfront cost, that is even better. If your potential client basically has nothing to lose, then the sale is much more likely to happen. A lot of the time, paying upfront for a equipment isn;t really worth it unless there is some major advantage to it, such as greater flexibility and not having to be tied to a specific merchant service provider.
7) Decent Analytics
In our age of technological progress, there's really no excuse for a merchant service to not provide you with analytics on the back-end. This will allow you to manage your business and examine where the money is coming and going. You might have access to a few different kinds of information, including your merchant's sales activity, their history of tech support calls, and maybe even information about your own residuals or the activities of agents who are working under you.
When it comes to any business at all, you can perform the trial and error that you need to perfect your sales strategy much better once you have access to a decent level of analytics. Ask about this before you decide on a merchant service company. Even if you don't plan to make heavy use of these tools (though you should) it at least shows that your partner is technologically advanced and that
they are ready to meet the challenges of the future head-on.
8) Good Training Material
There's no point in your client even purchasing a POS if he isn't going to know how to use it. Examine your merchant service provider's training and information material. You want to do this before you get started selling because 1) you need to familiarize yourself with how the system works if you are going to sell it anyway and 2) you need to decide if the information material is actually decent.
A good service provider will offer more than manuals, too. You want online resources, and some sort of payment processing sales training program, especially one that involves representatives from the company coming out to the field and showing your client exactly what they need to do. As with providing good customer service, a decent training program of some kind is critical. If your client feels that the system is too difficult or cryptic to use, he is bound to drop you sooner or later, and that is a stream of residuals that you will lose out on.
It just makes good business sense to make sure that your client is on board and that there are no problems from the beginning. Play the long-term game by making sure your merchant has everything that he needs.
9) Leasing
Though, as mentioned before, you will probably find that more and more of your clients will expect a free credit card terminal, since the industry is trending in this direction, some clients will still want to lease equipment for various reasons. Perhaps they are interested in something more high-end, for example. Maybe they want a terminal system that is not tied to a specific merchant service, so that they have the flexibility to switch if they feel the need, but this means that they must buy the hardware themselves.
Even when a client wants to pay for the equipment, though, he might not have to pay upfront. Having a fair leasing plan means that the client can afford the terminal even if he doesn't have as much capital to spend upfront. This kind of flexibility is key in accommodating all kinds of merchants, and you want to look for a merchant service provider that offers this kind of option just in case.
As with any other kind of sale, you should receive a percentage of the monthly payments that your merchant makes on the equipment. Make sure that this is part of the agreement before you sign up.
10) Help Analyzing Statements
Reading merchant statements and coming up with just the right pricing for your client can be complicated. This can be a headache even for people who have been working as sales agents for awhile, so you can imagine how confusing analyzing all of this unfamiliar financial information can be for someone who is totally new to the business. Make sure that your merchant service company is willing to help you on this front, and that they will provide you with statement analysis services if you should find that you need them.
Getting into merchant service sales is a great choice if you're looking for a challenging and rewarding career where you can legitimately help customers while making a decent income for yourself. There are few lines of work that allow this level of residual income and revenue sharing, and there are many directions that you can take in this business.
The first factor that you should keep in mind, though, since it affects so many other things, is
your choice of partner company in this endeavor. They should be willing to give you a fair cut of the deals, should be willing to negotiate with you on the details, and they should provide good customer service to your merchants that will allow you to retain them as customers for a long time to come. The key here is to find a company with which you can forge a long-term relationship that works for both of you.
Not all merchant service providers are created equal. First and foremost, you will want one with integrity—this is the trait that really encompasses all of the others. A company without integrity is not one that you will be able to work with in the long-term because you will never be able to create trust. Make sure to perform your due diligence an research the reputation of every merchant service that you're considering working with, but a good place to start might be with North American BanCard. We are a solid company to work with and have a great reputation of helping our sales agents every step of the way. Of course, you don't have to take our word for it—always ask for recommendations and look at reviews before you make that first critical partnership decision.