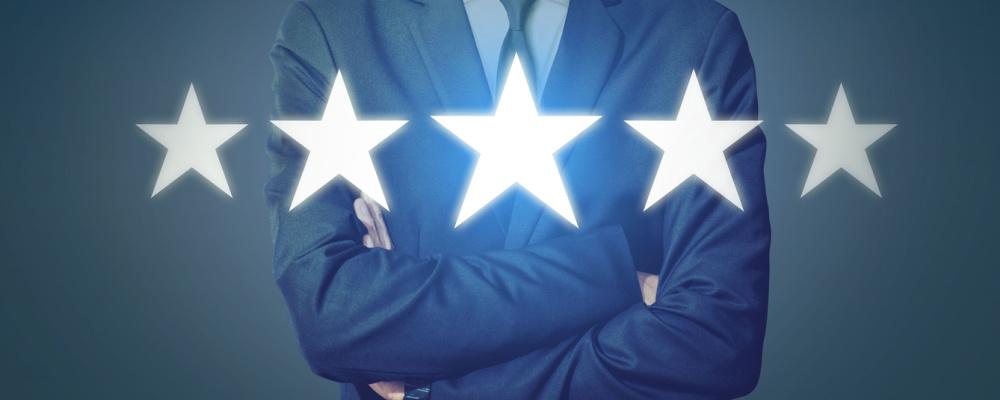 As one of the largest merchant services providers, the North American Bancard Agent Program helps you grow your portfolio and increase profits. North American Bancard offers a great ISO partner program that provides ample opportunity to increase your sales and market share. You get great sales support, innovative products, and a larger bottom line when working with them.
Products and Services
The North American Bancard Agent Program offers the features you'd find with any large merchant's services provider. We offer both eCommerce and retail programs, but our bread and butter is the retail program.
Free Equipment
North American Bancard provides free equipment with both chip and NFC-payment options. The 'free' component of the program, however, usually comes with strings, as it would anywhere else. Pay close attention to your contract to see what it means, such as free as long as you keep your services with North American Bancard or free as long as you sign a terminal lease.
Save Money on Merchant Processing
NAB offers a few options for the back-end processor. Originally, they worked with First Data and Global Payments, which they still do. But now, we also offer our own platform called EPX. If you use EPX, you may save money on interchange fees as NAB is in charge of what they charge you, meaning more money in your pocket.
No Cancellation Fees
No one likes cancellation fees, and it often deters them away from a program. The North American Bancard Agent Program doesn't charge cancellation fees, which means merchants can cancel at any time. This gives merchants more incentive to sign up, knowing if they are unhappy, they can cancel without penalty. Plus North American Bancard will pay the cancellation fee to cancel a current merchant contract. Now you can easily overcome the old "Im in a contact" objection.
Earn Bonuses
North American Bancard offers many bonus opportunities, including:
If you board at least 20 new accounts within the first 4 months, you'll earn a bonus between $75 - $150 per merchant
Earn bonuses for each approval or activation. If you choose approval bonuses, you receive $600 for each approved retail account, including card-not-present accounts on the EPX platform. You can also choose a $600 bonus for each activated retail account, including card-not-present accounts on the EPX platform.
Earn the bonuses from the Peak Program. Not only will you earn the $600 upfront bonus, but you may also earn a $300 approval bonus, plus 14 x your monthly profitability, up to a maximum of $5,000.
Powerful Point-of-Sale System
North American Bancard works with the PayAnywhere POS. It includes an app, tablet, and card reader. Get access to robust reporting, invoicing capabilities, recurring billing, and dispute management. You may also process transactions with or without an internet signal. The system saves the information and processes the transaction when the internet signal returns. It's also great for high-end restaurants and bars that want to open tickets or start tabs for customers.
Payment Gateway Options
The North American Bancard Agent Program caters to the retail sector, but we have payment gateway options for eCommerce businesses too. In fact, we offer access to 7 different payment gateways including Velocity, Authorize.net, and USA Pay. We have solutions for all types of eCommerce merchants and provide online reporting, billing options, and even multi-currency options.
Offer Flat Rate Pricing
North American Bancard makes it easy to offer your clients affordable pricing. With our flat rate pricing, you can offer simple pricing options to your clients without confusion or hassle. You don't have to worry about PCI fees, monthly fees, or any other fees you don't want to add – you are in charge of what you offer.
Merchant Cash Advances
Merchants sometimes need cash fast – they don't have time to wait for bank approval. North American Bancard partners with leading cash advance companies that help businesses get cash fast. Some businesses will get approved for up to $500,000 in as little as 3 days. If they get approved, you earn a nice commission.
Fast Residuals Payment
North American Bancard offers quick residuals and commissions payment. You'll receive payment by the 15th of the next month after onboarding new clients on the EPX platform.
Cash Discounting Program
Give your clients the gift of our cash discounting program, EDGE, and they'll earn the same profits on cash and non-cash payments. This increases your profitability as well as you earn more residual and bonuses.
Early Termination Fee Reimbursement
Do you have potential clients tied into a contract with another merchant services provider? North American Bancard offers Early Termination Fee reimbursement. This makes your job selling merchants on the program that much easier.
Online Enrollment
Gone are the days of merchant enrollment delays, putting merchants on hold for weeks at a time. NAB offers a streamlined online program called Simplified Enrollment that completes the project in days rather than weeks.
Get a Customized Website
Get marketing support to bring in more clients. NAB provides a lead generation website that makes marketing that much easier and less expensive for you. You'll build credibility and have the clients you want much faster.
Customer Service
Most importantly, NAB is there for you every step of the way. We have award-winning customer service and marketing tools that help representatives in every industry gain the sales they want. You are never alone in this process.
If you're ready to up your sales game and enroll more merchants, look no further than the North American Bancard Agent Program. You'll earn great bonuses, have a lucrative program to sell, and have the marketing and customer service support you'd expect out of a top-of-the-line program.
How to Become a Payment Service Provider
For anyone that is keeping tabs on the merchant services industry and the role it plays in our everyday lives, it is clear that becoming a merchant services provider is more than just a career--in the right hands it can be a ticket to freedom. If you want to work in a career with unlimited income growth, promising industry prospects, and a low startup cost, then being a merchant services provider might be the right choice for you. A merchant services provider is surely an appealing career based on the many benefits that come along with being in this industry, but becoming one is still a bit of a mystery to those that desire this career. If you want to become a merchant service provider, then follow along with our guide of how to become a payment services provider that offers more insight into the process.
Breaking Down the Process
The process of becoming a merchant services provider can be broken down into three main parts. If you are able to follow these main parts of the process, then you will have more success and a much easier time making sure you are setting your merchant services business for success. Here are the three main components of any plan to become a payment processor and what you can expect within each part of the process.
Preparation & Paperwork
The first step to making sure your merchant services business has the foundation that it needs is the preparation & paperwork stage. In this stage, you will be filling out and filing the necessary paperwork as well as creating a business plan. This lays a strong foundation for your business that will help you to go through all the other steps more seamlessly.
Create a Business Plan
The first thing that you will want to do is to create a business plan to start a payment processing business. This will include things like your services, strategy, outlook, and other details that are relevant to your business. Creating a high-quality business plan will lay the foundation and roadmap for your business that will help you to clearly envision what you are trying to achieve and ensure that you have a document to refer to when you need guidance.
Incorporate Your Business
The next step once you have created the idea for your business is to incorporate your business. This means that you will be going through the proper federal and state channels to register your business as the correct type of venture. This is a very important step, as it will ensure you are compliant with all registration and paperwork requirements with governing bodies.
Connection & Contract
Once you have the paperwork foundation laid for your merchant services provider business, the next step is to start making the business arrangements that you need in order to actually provide your services. For merchant services providers, these arrangements are numerous, so you want to be sure that you are being diligent and have all the right arrangements in place. Here are some of the connections and contracts that you will have to enter into.
Request Approval From Discover
When you are a merchant services provider, you will have to make sure that you have gained acceptance from all the major credit cards to provide processing for these cards. Discover is undoubtedly one of the most important that you will work with in your time as a merchant services provider. To process payments with Discover, you will have to request approval through a meeting with a Discover representative. This will also give you access to Diner's Club and others.
Register With Visa & Mastercard
Visa & Mastercard are probably the two most important payment networks in the world. You will have to request approval from these two networks if you hope to provide merchant services. Luckily, this has become a standardized process that is not very difficult to navigate.
Apply With PCI Data Security
PCI Data Security is the organization that is responsible for verifying data security and ensuring that merchant services providers are compliant with regulations that ensure consumer data is safe and secure. You will have to register and apply with PCI Data Security to gain a trusted status as a merchant services provider.
Obtain a Payment Terminal Partner
Once you have all the prior steps done, it is time to obtain a merchant services partner. All of the work that you have done on the digital side to ready your business to process payments will have been for nothing if you are not able to obtain a payment terminal partner that facilitates these payments and is the physical vehicle for the electronic side of payment processing.
Marketing & Business
When you have laid all the foundations of paperwork, agreements, registrations, and contracts out, the marketing & business side of being a merchant services provider is what remains. Many consider this to be the most difficult part, but luckily there is a proven blueprint for getting yourself started. Here are the steps that you should take if you are looking to kickstart your business and get started with marketing your merchant service business.
Online Presence
The first step to marketing your merchant services business effectively is establishing your online presence by putting up a website and other digital properties such as social media. Make sure to dedicate time and attention to these efforts to ensure you are able to launch marketing initiatives and other campaigns based on your online presence.
Literature & Marketing Materials
The next step is to start acquiring literature and marketing materials for your merchant services business. These will help you to connect with others and provide them with easy-to-access information about your business. With the right literature and marketing materials in hand, you'll be able to effortlessly provide your customers with the information that they need about your business and services.
Client Outreach/Sales
When you have all of your marketing efforts organized and the resources that you need on hand, then you are ready to start the process of client outreach and making sales. Make sure that you can establish a reliable funnel of leads and convert them with a high-quality sales team. This is the key to success in merchant services sales.